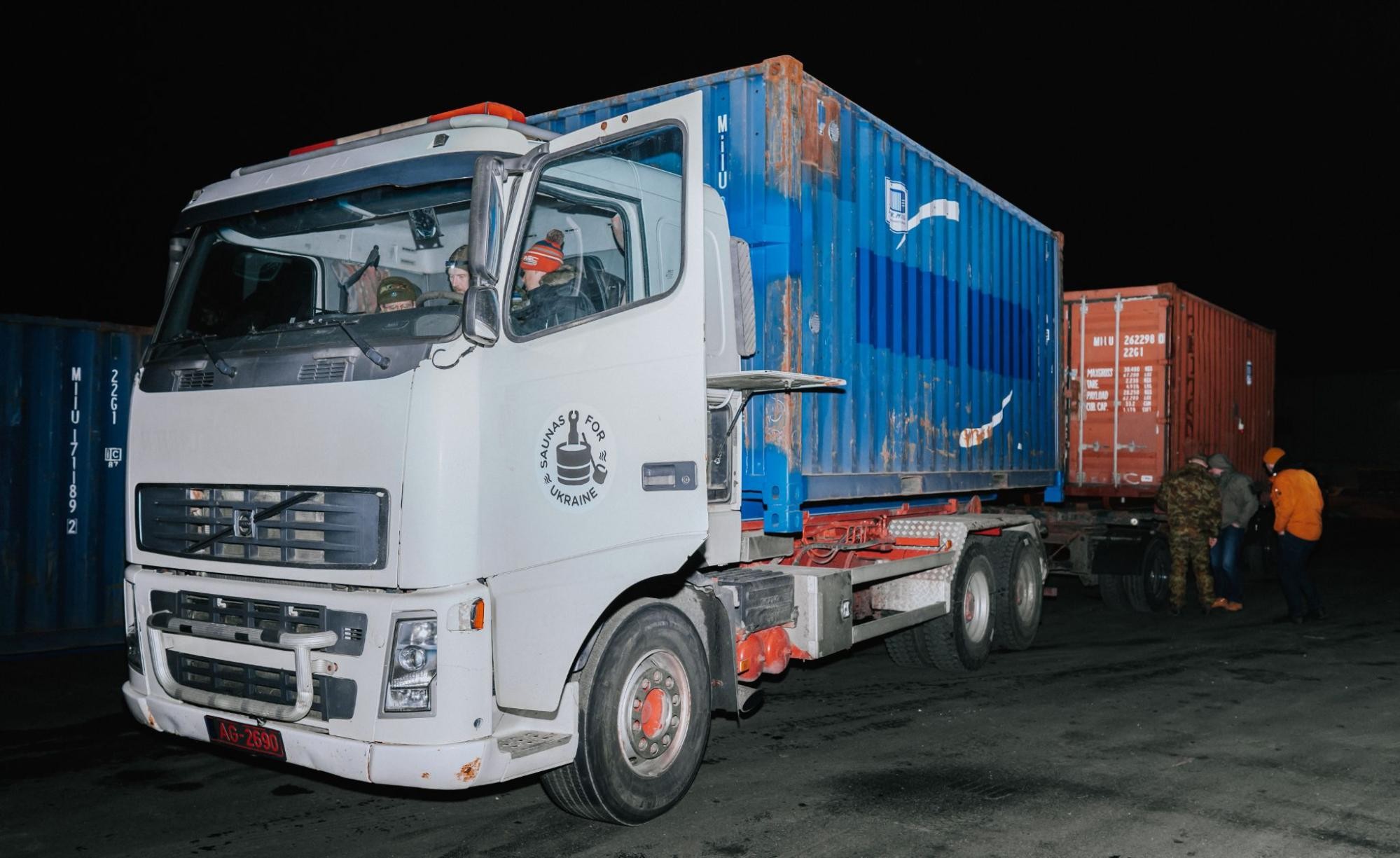 The second sauna and laundry complex was sent off to the Ukrainian frontline
The second mobile sauna and laundry complex built to combat frontline units was sent to Ukraine on Thursday (March 17th). The complex can provide sauna and washing facilities for 50-60 fighters and clean 50 dirty combat uniforms in one day.
The project started in the autumn of 2022 to alleviate the harsh conditions at the front during winter. As important as is washing and warming up, fighters have the opportunity to de-stress in the sauna and experience a moment of relaxation. The first complex was sent to a unit called Karpatska Sich at the end of December 2022. The goal is to prepare a total of ten complexes for the Ukrainian army, which would be able to serve at least 5,000 fighters every month.
Each new sauna and laundry complex is built in cooperation with a specific battalion taking into account the unit's realistic needs. The Crimean Tatar volunteer fighters battalion will receive the sauna complex consisting of two connected containers transported by one vehicle. This makes it possible for the unit to move and relocate the whole complex with minimum effort and time.
One of the project's leaders, HUUM OÜ, is responsible for the technical solution of each complex. Several well-known Estonian sauna manufacturers have also joined the initiative at their request, including Saunasell OÜ, which constructed the sauna house in the container.
Participants of the "Saunas to Ukraine" initiative contribute their resources to the joint activity and invite other companies and foundations worldwide to join. The non-profit organization Saunad Ukrainasse has been established to carry out the project, with international honorary members also participating in its work.
The Estonian Defense League, Slava Ukraini MTÜ, and HUUM OÜ initiated the idea of bringing sauna complexes to the front. Today, it has grown into the independent NGO Saunad Ukrainasse.
Donate:
https://wesupport.network/projects/saunad-ukrainasse/