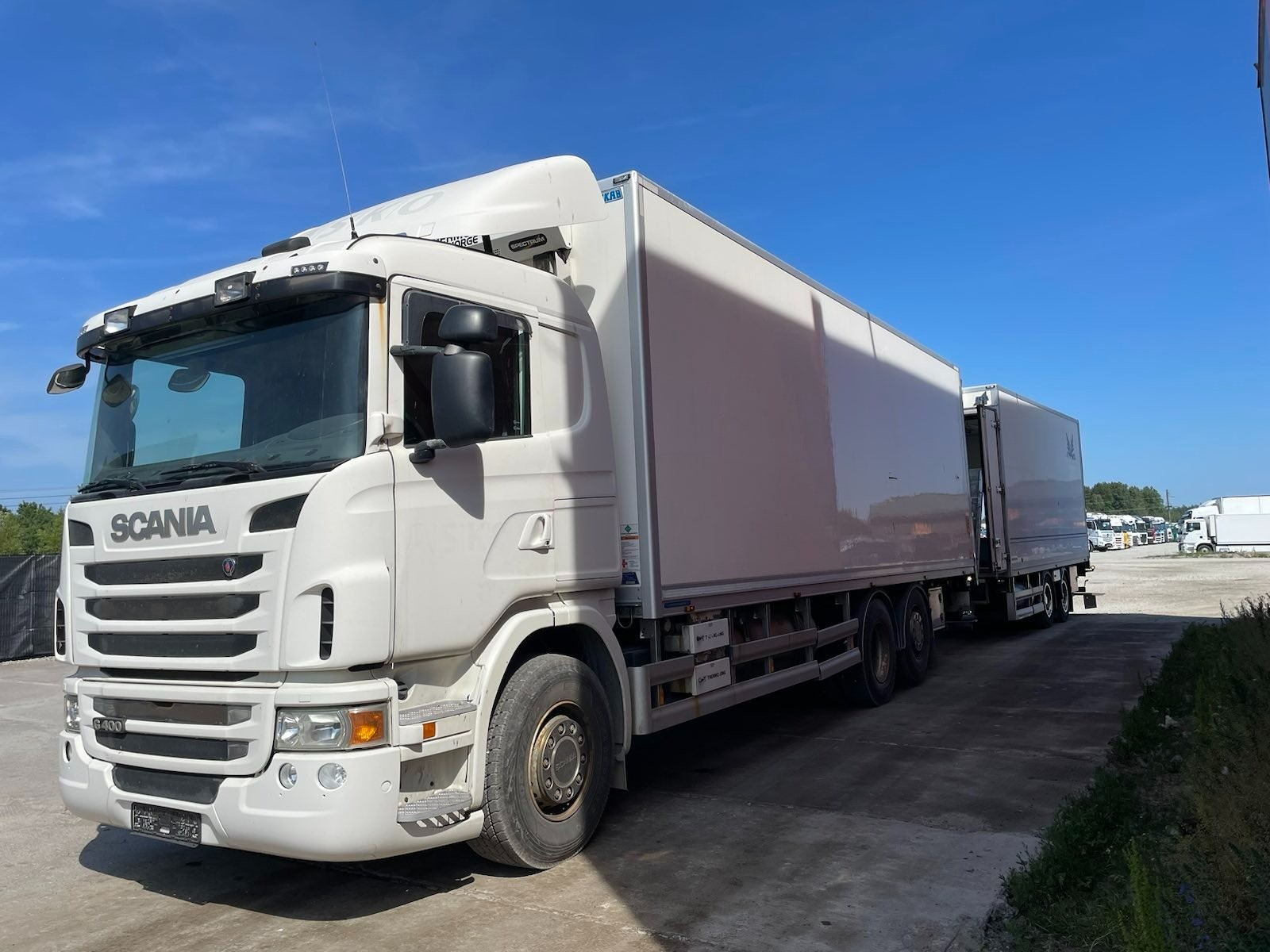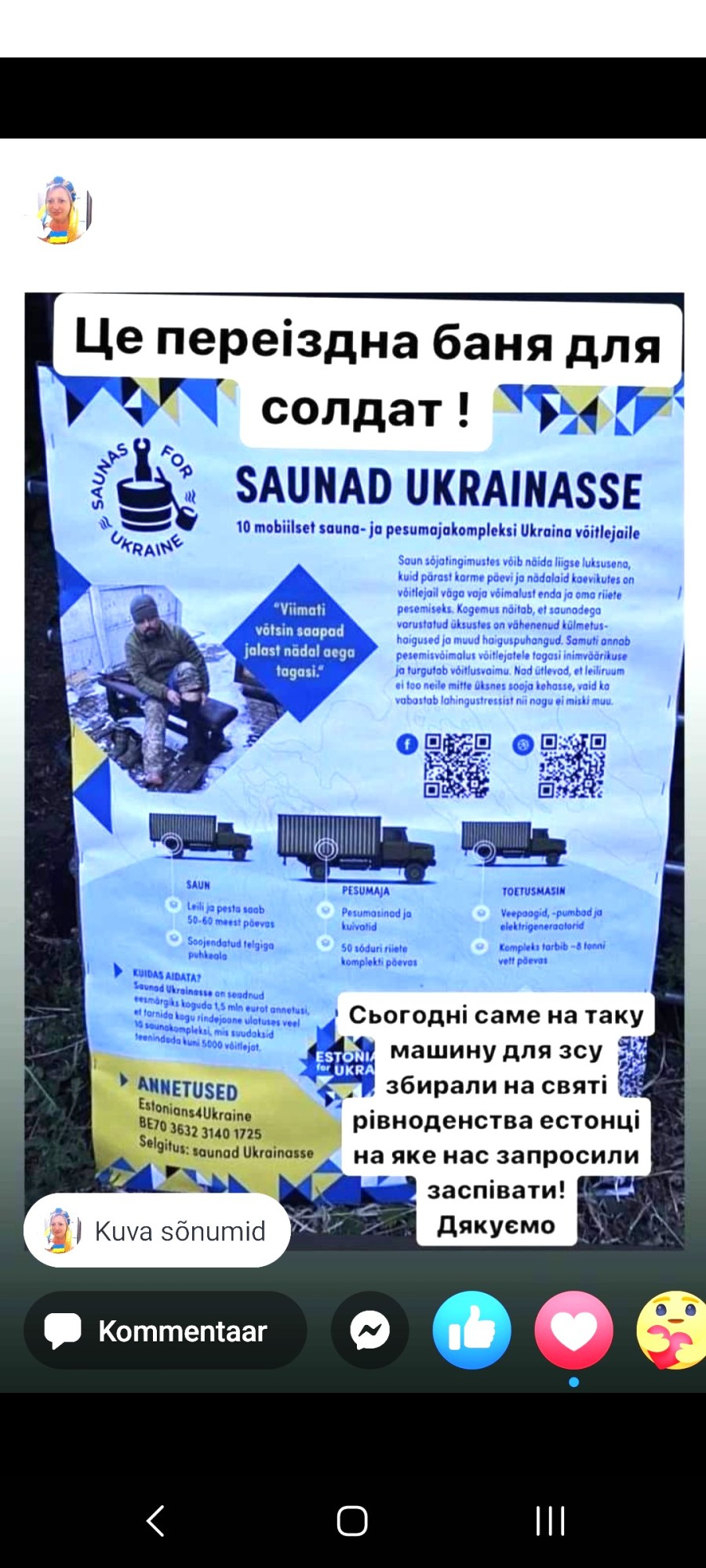 We got the truck!
Thank you, Estonians4Ukraine from Brussels!

Although we haven't gathered the entire budget yet, we've decided to start moving forward in small steps. This week, we made the biggest purchase - our main truck with a trailer.

"The logic is simple," explained Alfred Hallika, the logistics manager of the Saunas to Ukraine NGO. "Since the Azov fighters said they don't want to remove the container from the truck, we'll deliver them a truck that's already insulated box. This way, the price for the truck+container also becomes lower."

We're not being very original, as similar solutions have already been used in several places, and we learn from the best. Thank you!

In any case, we shook hands with KB Auto, and now we need to find the next funds to build a sauna inside the truck and a laundry facility inside the trailer. Please help!!

Take inspiration from the Estonians in Brussels Estonians4Ukraine, who have already contributed half of the necessary funds for this truck.


Estonians4Ukraine super team is:


Ingrid DORBEK
Heidi RANNIK
Kadri UUSTAL
Kairit KOLSAR
Kirke KINK
Laura RANNIK
Liina SOIDLA
Liina SUMBERG
Maret SUUROJA
Mari REMMELGAS
Maria ALAJÕE
Merje LAHT
Olivier DESTIN
Pilleke LAARMANN
Riin SALUVEER
Saskia TEDRE
Tiia TAMMEMÄGI


They are awesome !